Apex Legends™: The Board Game
Apex Legends™: The Board Game Board 1 Expansion




Push the conflict into new ground! This expansion introduces a new game board for Apex Legends™: The Board Game that may be connected to the original board, and a set of unique, new buildings which diversify the setting of the game. It also adds new terrain features and a new gameplay variant that makes use of a double-board setup.
Requires the Core Box for Apex Legends™: The Board Game.
Final product pending licensor approval—may differ in appearance and component configuration.
Overview
game time

90+ min
number of players

2-6
The Board I Expansion adds a second game board (62 x 62 cm) for use in Apex Legends™: The Board Game, based on the industrial themes of Kings Canyon and offering new buildings and terrain features, including fences, which function as impassable obstacles, but do not block line of sight. The new board can be attached to the default one using a set of connector tiles, which effectively doubles the potential game area, creating an arena used in a new game mode: Capture the Flag. The Scenario Book included in the expansion contains detailed instructions for new setups, and a fresh batch of scenarios.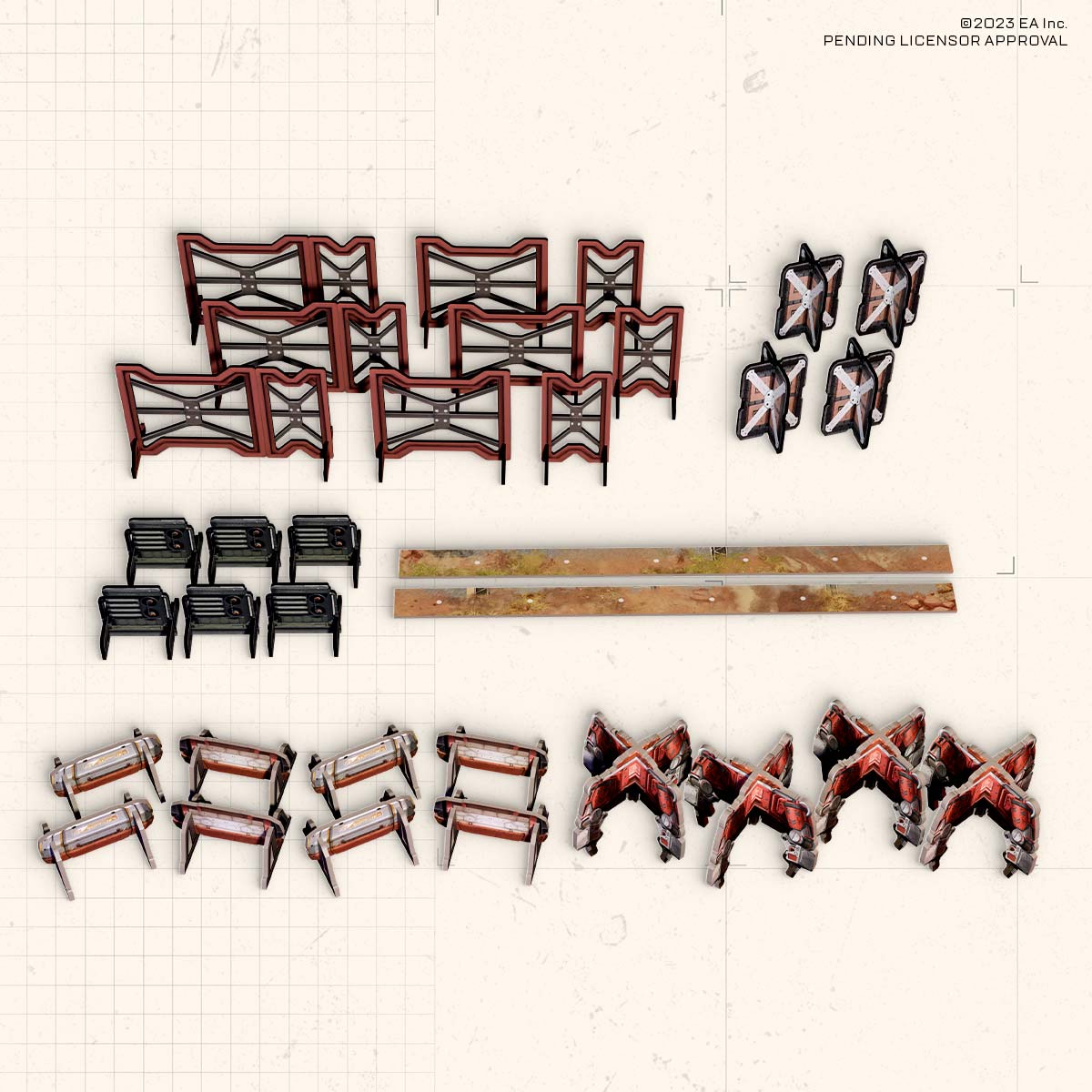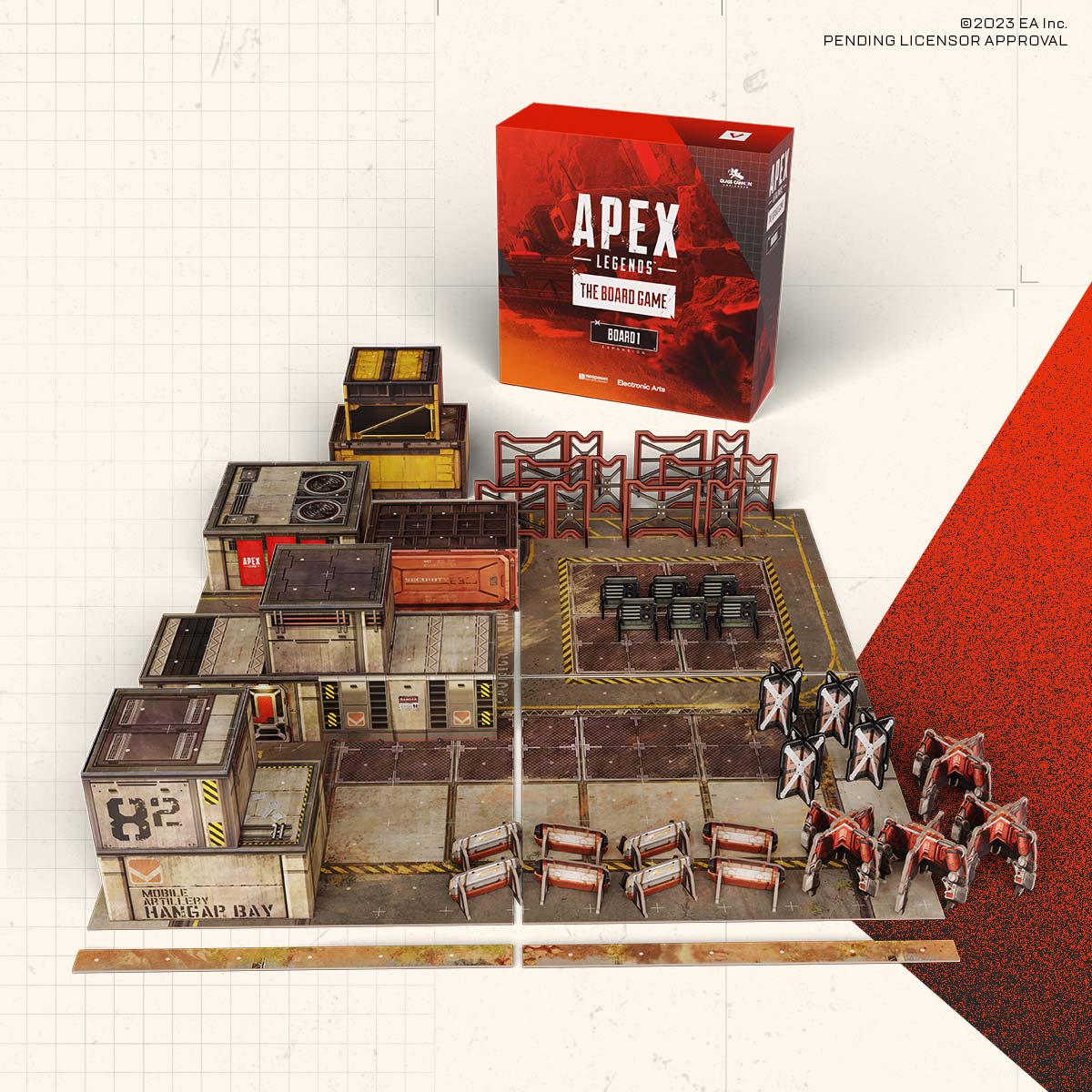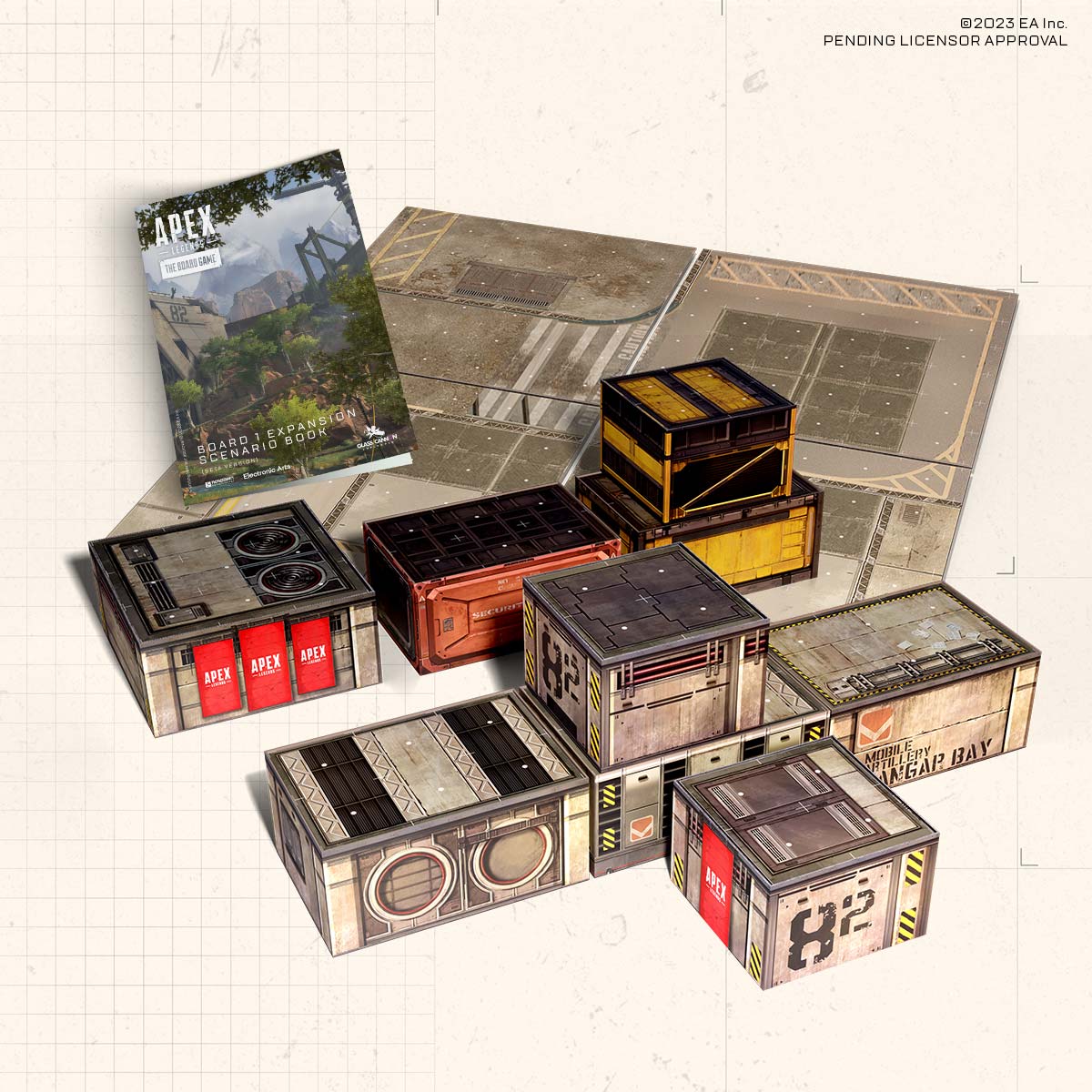 Board 1 Expansion Scenario Book

4 Board Tiles

9 Buildings

9 Walls

4 Crates

6 Half Walls

2 Board Connector Tiles

8 Supply Bins

4 Respawn Beacons

Custom Storage Trays
You may also like
Last viewed products