Frostpunk: The Board Game (Miniatures Expansion)





Elevate your survival experience! This expansion contains 120 plastic miniatures in 42 different sculpts for Frostpunk: The Board Game, bringing the ultimate look of the last city on Earth to the tabletop.
This product is language-independent and can work seamlessly with any language.
Requires the Core Box for Frostpunk: The Board Game.
Overview
genre
strategy-survival-city-builder
number of players

1-4
game time

120 min
The Miniatures Expansion for Frostpunk: The Board Game adds 120 beautifully sculpted plastic miniatures, including buildings—which accompany the cardboard building tiles used in the game—citizens, automatons, and a leader miniature. Each miniature comes properly signed for easy identification.
This expansion is purely aesthetic and does not influence the mechanics of the game in any way.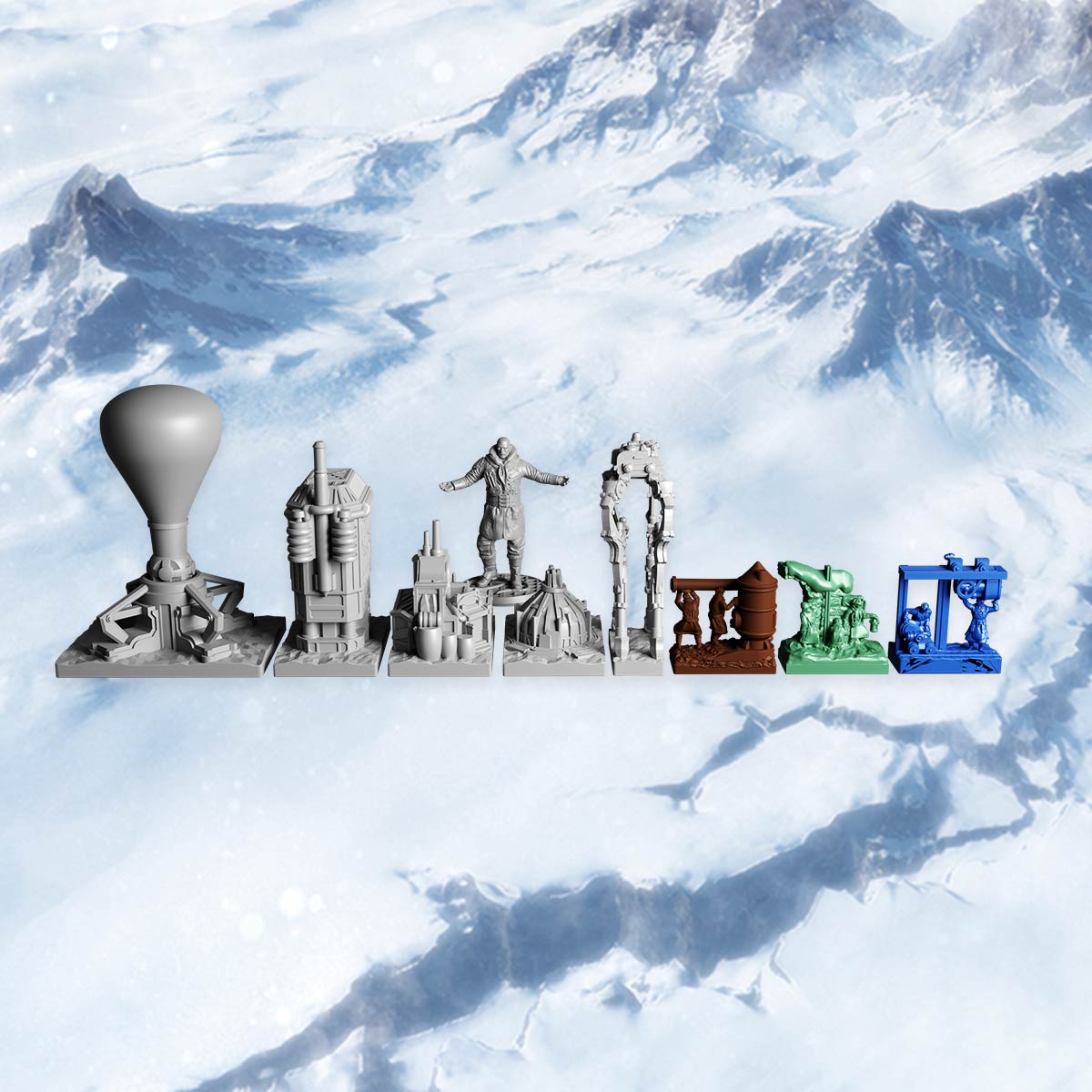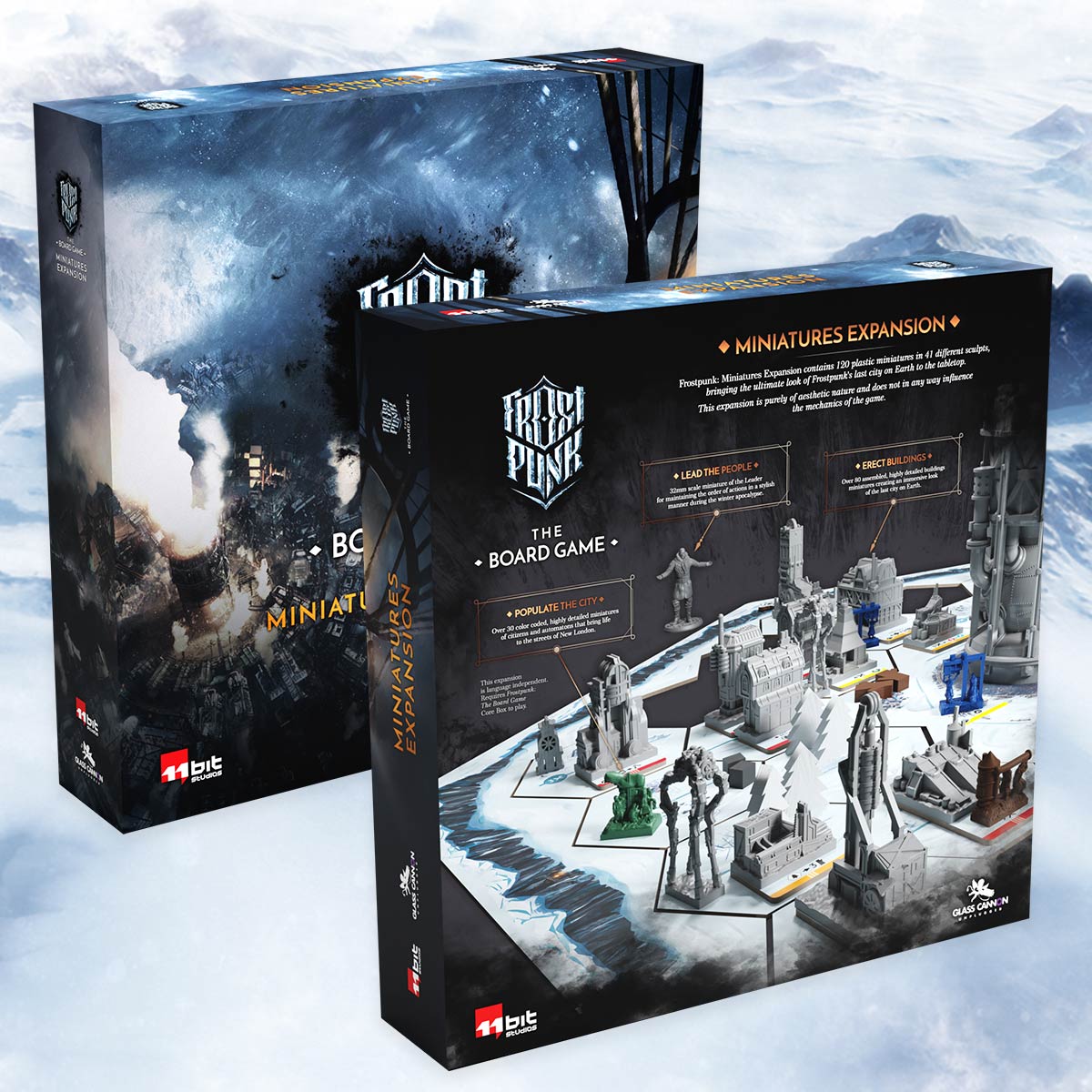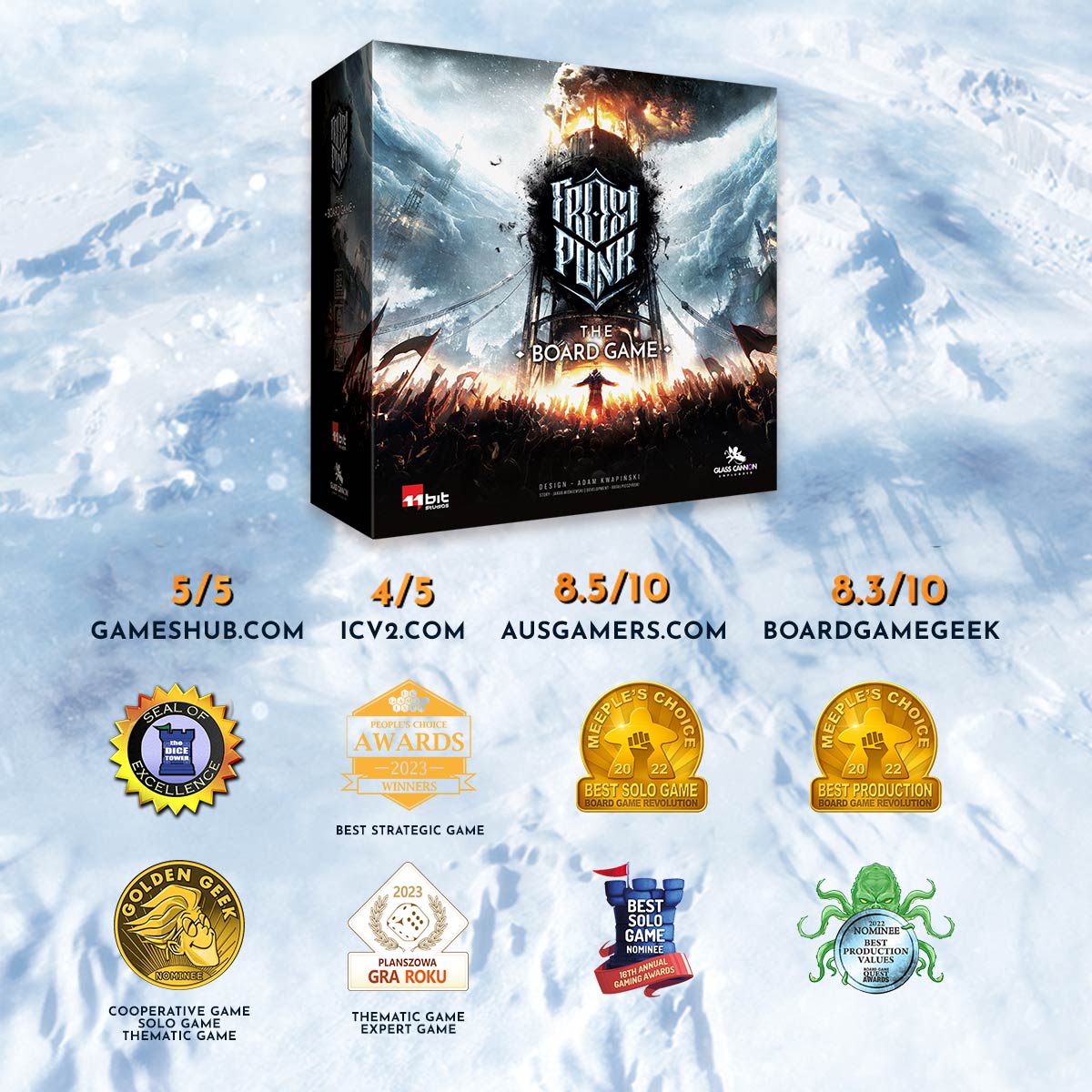 42 Small Buildings

8 Houses

8 Bunkhouses

3 Charcoal Kilns

1 Cookhouse

1 Factory

4 Gathering Posts

5 Hunter's Huts

3 Medical Post

3 Sawmills

4 Tents

2 Workshops

23 Special Small Buildings

1 Agitator

1 Care House

1 Cemetery

1 Child Shelter

4 Field Kitchens

1 Fighting Arena

4 Pits

1 Propaganda Center

1 Public House

1 Temple

1 Ventilation Plant

3 Steam Hubs

3 Seedling Arks

12 Large Buildings

1 Beacon

2 Coal Mines

2 Coal Thumpers

2 Hothouses

2 Infirmaries

2 Wall Drills

1 Guard Post

6 Special Large Buildings

1 Faith Keepers

1 Prison

1 Evacuation Center

2 Outpost Depot

1 Library

36 Citizens & Automatons

10 Workers

10 Engineers

8 Children

2 Children in special colors

6 Automatons

1 Leader Miniature
You may also like
Last viewed products